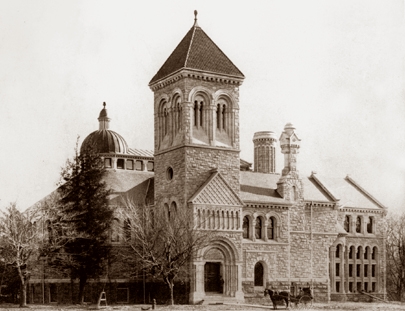 English has always been a strong, award-winning teaching department, one committed to the symbiotic relationship of teaching and the larger concerns of society.  The Department structures its academic programs historically, a practice that has readily accommodated changes that reflect the development of English studies as a discipline and the changing mission of the university.  Entirely new areas of study such as world literature in English, children's literature, Indigenous North American literature and the digital text have been added to the curriculum.  Even in courses with the most traditional titles such as Shakespeare or the Victorian novel, the selection of texts as well as the way they are taught undergoes regular reassessment and alteration.  So too does the department's effort to improve the quality of the communication skills of the many students it teaches.
Members of the department contribute to the teaching of interdisciplinary programs at both the undergraduate level (e.g., Canadian studies, Christianity and culture, cinema studies, women's studies) and the graduate level (comparative literature, drama, medieval studies). In less obvious, but perhaps even more important ways, members of the department bring their interdisciplinary interests to their English courses, addressing such areas as the relationship between English literature and literature in other languages; literature and the other arts, sciences, history and philosophy; and the nature of literary language. In short, our concern is the place of a work of literature in the culture of its time - and in ours - and with literature not only as a passive reflector, but as an active moulder of culture.
As well as examining our cultures in the broadest sense, the study of English also focuses on training students to think and write critically. The skills involved in the analysis and evaluation of complex data, and the marshalling of evidence to present convincing arguments have always played a central role in English studies. Critical thinking and effective writing are the constant goals of a changing curriculum. Undergraduate English is taught by separate departments on the three campuses of the University of Toronto: St. George, Mississauga and Scarborough. The graduate department of English at the University of Toronto is a three-campus department consisting of all English faculty appointed to the three campuses.