About our Undergraduate Studies
Literary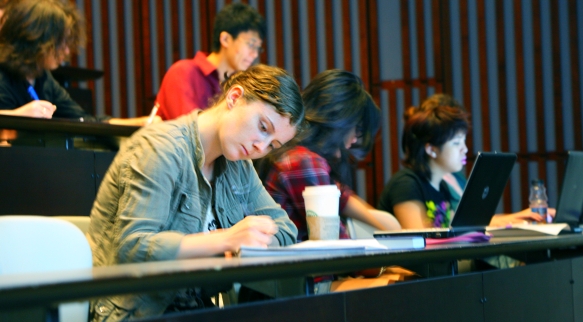 study engages with some of history's most creative and articulate thinkers as they contemplate fundamental and persistent questions: How do individuals form and sustain meaningful relationships with one another? What is the purpose of art? How does language record and shape human experience? As a student in the English program, you will be introduced to the literary tradition in English, a fascinating conversation spanning over a thousand years and connecting nations and peoples all across the globe. In addition, you will be trained in methods of critical reading and writing which will help you to comprehend complex texts and the authors and societies that produced them.
The skills acquired by students of English are directly applicable to any career that requires critical thinking and effective communication—from education to government, law to engineering, business to medicine, and beyond. Just as valuably, the study of English will provide you with models and tools for discovering and articulating your own perspective on the many different kinds of written texts that make up our world. The Department of English offers courses in British, Canadian, and American literature; Indigenous literatures of North America; postcolonial, transnational, and diasporic English literatures of Africa, the Caribbean, and South Asia; and in the critical and theoretical literature through which literary critics and philosophers have developed vocabulary and methods for describing the forms, histories, and ideologies of literary art.
Follow the links below to learn more about undergraduate studies at the Department of English.